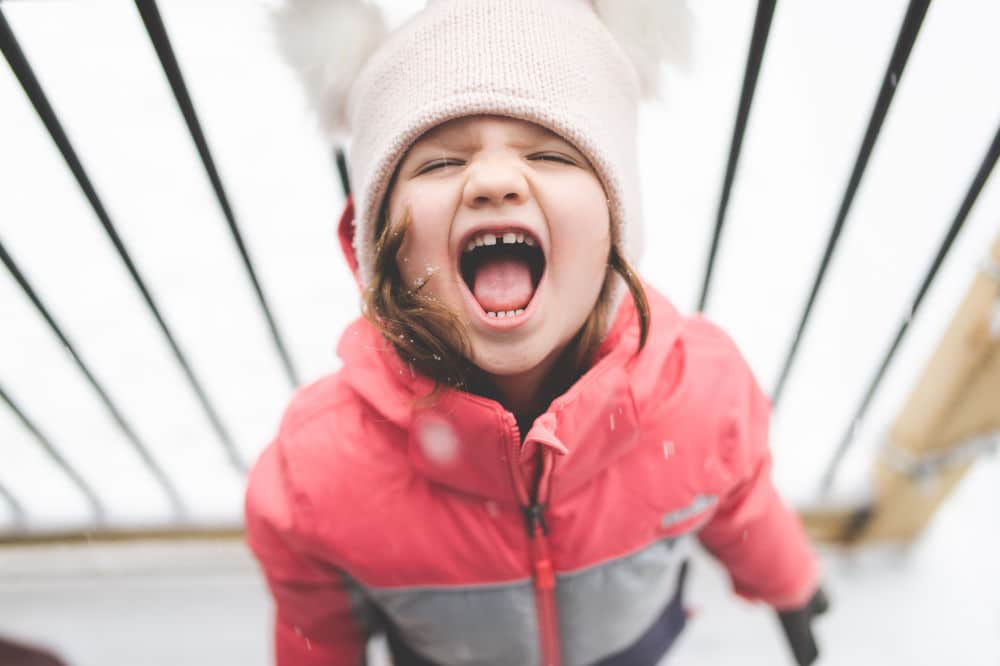 "I want that toy! I want it right now!" shouted Max, all flustered and sobbing while angrily stomping his feet. He then proceeded to throw himself on the floor and started pounding his tiny, clenched fist on the ground. With tears rolling down his red cheeks, his screams became more piercing and intense, his voice cracking and sore. His mum stood there feeling embarrassed, while her 6-year-old son was making a scene, obviously testing her patience. She could sense the disapproving glances of strangers passing by. "Max, that's enough! Get up! You're not getting that toy! It is final!" she said firmly to him. "You're so mean! I hate you! I hate you!" he protested, now lying on his back and panting.
The mother could hear the not-so-discreet mutterings of passers-by. "That boy deserves a good smack", a middle-aged man mumbled. A woman told her husband under her breath, "What an entitled, spoiled brat. That kid needs some discipline." Grabbing Max by the arm, the mother tried pulling him up, but his legs collapsed and he would not cooperate at all. Finally, out of exhaustion and embarrassment, she surrendered. "All right, Max", she said, "I'll buy you the damn toy!"
Max's mood quickly shifted. He bounced back up and grinned. This is what he had hoped to accomplish all along. Whenever Max wanted something, he would throw a temper tantrum. It didn't matter to him where they were.
This story is one example of frequently occurring scenarios that I have encountered at the clinic as a systemic therapist. Parents come to me seeking help because they want to find better ways of raising and supporting their children. From my professional experience, as well as via academic literature, it has transpired that the emotional outbursts and misbehaviour of children or adolescents can be relationally connected to what goes on within the family system. In scenarios similar to Max's that I have encountered in the therapy sessions I conduct, I often see parents who, in order for their child to stop crying and be quiet, buy them whatever they want.
This is because parents themselves struggle to acknowledge their own feelings and regulate their own emotions. When parents give in to tantrums and try to soothe their children by overaccommodating them whenever they get upset and act out, the result is that children don't develop self-discipline. In those situations, the still developing psyche of the child is basically looking to the parents and caregivers to be external self-regulators. When parents or caregivers act as responsible, external self-regulators, they help their children become aware of their emotions, acknowledge them, understand them and act out in a healthy manner.
Through therapy, the therapist can support all the members of the family in understanding and exploring their emotional responses during sessions. Feelings experienced by individual members are reflected upon as a means of communication between them. Emotions become embedded in family narratives, as well as the narratives co-created in the therapeutic system. It is believed that changes in these patterns of management and understanding of emotions could be significantly beneficial for the family.
What is an emotion?
The traditional definition of a so-called emotion is an internal, subjective experience influenced by psychobiological processes and influenced by temperament, mood and cognition. Neuroscience differentiates between emotion and feeling; emotions are considered non-conscious and embodied, feelings are a conscious awareness of emotions (Fishbane, 2007). Different authors have given different interpretations of emotions. Harre and Gillet (1994) described emotions as being psychologically equivalent to statements. They suggested that an emotion is socially purposeful and cultural. In my line of work, when I am working with clients from a different culture, experience has taught me to check what the client/s are referring to when they are describing a particular emotion. I have been made aware that it is easy to make assumptions or dismiss an important state of being, by interpreting it from my own cultural perspective.
I remember one particular instance with a client brought up in a different culture, who found it very difficult to regulate his sadness and frustration. He exerted violence and anger towards others when he felt trapped and misunderstood, ending up in prison on numerous occasions for committing violent crimes. Substance abuse did not help as he was using it as a coping mechanism to calm him down and regulate his emotions when he felt agitated. I constantly made sure that we were on the same page regarding our understanding of emotions, situations and feelings. The positive therapeutic relationship that we built together over time allowed him to feel safe inside the therapeutic space and allowed him to access raw emotions.
Fredman (2004), mentioned that emotions are created between people and hence are a social form of action. Tsai (2013) finds that there is some level of universality in the recognition of core facial expressions, but there is also cultural variability in reading the cues. Emotion is an invitation for others to respond, rather than solely an internal experience.
Nonetheless, this invitation is not always clear. Emotions as a means of communication also need to be 'read' accurately; their display may be misinterpreted or only partially available for a response. Any emotion felt is a consequence of, and response to, an emotion displayed by another. Analogical cues, such as tone of voice, facial expression, body positioning, and eye contact are particularly important in communication of emotion (Johnson as cited in Rogersa and Schmidtb, 2016).
Fredman (2004) expands on this: the communication of emotions always involves the body. Language cannot be understood as separate from the body because of the analogical cues, many of which are not conscious. Relationships and interactions do not take place in a vacuum. Emotions are shaped by cultures and our embedded experiences, while we learn how to display and describe our 'internal' feelings. The naming and classification of emotions differs between cultures, and which emotions are privileged either positively or negatively by cultures at particular times in history.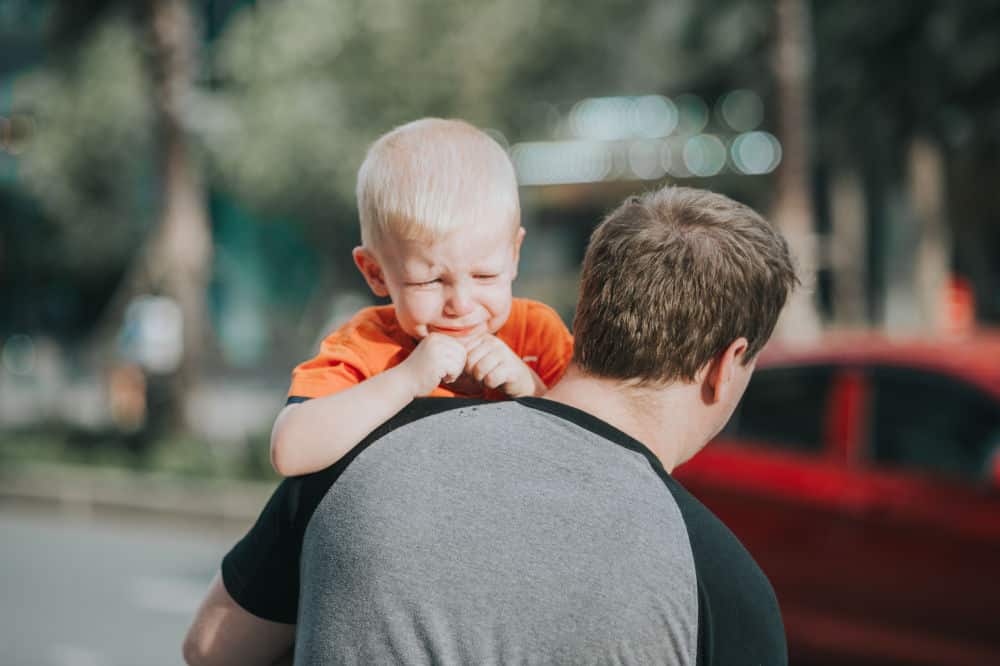 What does emotion regulation mean?
It's the individual's ability to modulate the speed and degree with which an emotion escalates. For example, a child is crying because he got hurt. The parent calmly went by his side and acknowledged his pain, tried to converse with him, even hugged him while humming or singing to him. This helped the child manage the initial distress and eventually calm down. When a similar situation happens to him when on his own, the child has learned to acknowledge the pain, regulate the spontaneous eruption of emotions and calm down.
On the other hand, what is emotion dysregulation?
Individuals who experience emotion dysregulation have difficulty accepting their emotional response. Later on in their adult life, this might lead to behavioural dysregulation including non-suicidal self-injurious behaviour, suicidal ideation and attempts, excessive substance use and impulsivity. For example, a child starts crying because he got hurt. The parent starts panicking and yelling at the child, not acknowledging his pain, even blaming him and threatening him with punishment. The child in return panics even more, as the situation has further escalated. When a similar situation happens to him when on his own, he is not equipped with the necessary skills to calm himself down and in turn is overcome with panic and impulsivity.
Here are some simple exercises to teach children emotional regulation skills:
As a parent, be aware of your emotions and manage your own emotions in a healthy manner
Talk about feelings so as to nurture a culture in your home where emotions are important and not swept under the rug
Help your child recognise their emotions
Validate your child's feelings
Allow your children to express their feelings
Teach your children coping skills
Play an emotions scavenger hunt
Play the Emotions Sorting Game
Go for a walk
Listen to music
Dance
Sing
References
Fishbane, M. (2007). Wired to connect: Neuroscience, relationships, and therapy. Family Process, 46(3), 395–412.
Fredman, G. (2004) Transforming emotions: conversations in counselling and psychotherapy.
Harre, R. and Gillet, G. (1994) Emotion words and emotional acts. In The discursive mind. (pp. 144–166), London: Sage Publications.
Rogersa, A. and Schmidtb, P. (2016). Emotion talk in the context of young people self harming: facing the feelings in family therapy. Journal of Family Therapy 38: 206–225.
Tsai, J. L. (2013). The cultural shaping of emotion (and other feelings). In R. Biswas-Diener and E. Diener (eds) Psychology. Noba Textbook series. (pp. 1–17) Champaign, IL: DEF Publishers.