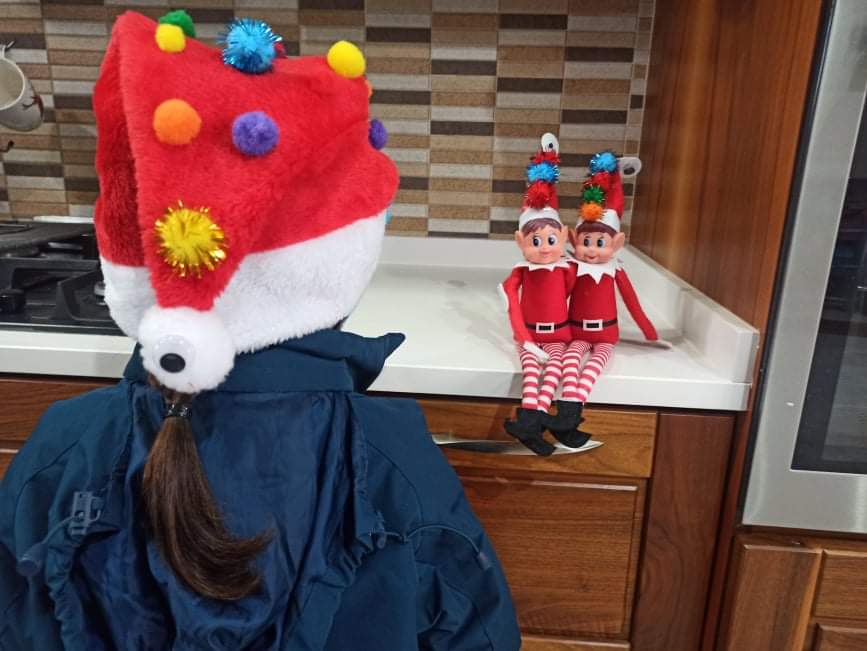 Many families are wondering about their 2020 festive plans and what they are going to belike during this global pandemic. Many people are asking questions like: How are we going to sing, eat, drink and celebrate around the Christmas tree this year? What about our distant family members who cannot make it? What about the elderly in homes and inmates in prison? We can't visit them. We can't celebrate with our loved ones. We can't meet inside bars, restaurants, shops, cinemas and churches without all the necessary restrictions and precautions. We can't kiss and hug. This pandemic has brought a dystopian crisis into our lives.
We feel that we need Christmas and that we deserve it. However, what we don't want is to throw all the caution to the wind and allow the virus to flare up again and lose control over it. Professor Charmaine Gauci has cautioned the Maltese population about being extra careful during this period, and she has given us guidelines to follow, in order to feel both physically and psychologically safe.
So, here are some ideas of what you and your family can do together during this festive season:
1. Prepare a special breakfast on Christmas day
There is nothing as replenishing as a hearty breakfast. You can check online for some Christmas breakfast ideas, in order to make it special. When you are enjoying breakfast, don't forget to put on Christmas music. Music can help you enter the Christmas spirit.
2. Baking cookies and preparing Christmas logs
Baking cookies or preparing Christmas logs can be a fun family activity and it will also make your home smell delicious. After you are finished, make sure that you decorate them in a colourful way.
3. Decorate your home in the most festive manner
I was given this idea from a 16-year-old client of mine, when I was doing a video call with him while he was quarantined with his family, I could see the inside of his home all lit up. I imagined myself being in a Christmas Village or in Winter Wonderland in England. My client and his family mentioned that, like this, they would be immersed in the Christmas spirit and it would light up their moods. What an excellent idea.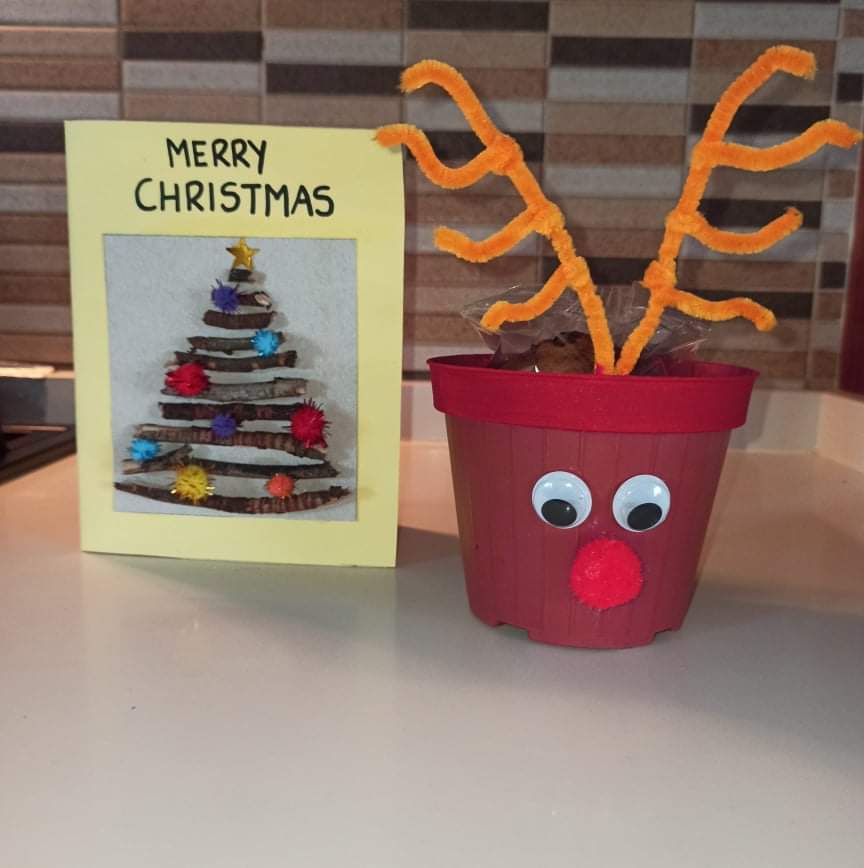 4. Prepare cocktails, mulled wine or a nice cup of hot chocolate
If you do research online, you can find many ideas for festive cocktails. Also imagine putting a pan of hot chocolate on a warm stove top. That would be fantastic!
5. Make Christmas masks and Christmas Crafts
This idea was given to me by my dear friend Odelsie and her beloved family. By preparing Christmas decorations the benefits are two-fold. First, there is family time and connection. Second, you will also have a wonderful result that you can utilise to decorate your home with. In the end you can also use these crafts and do a photo booth with your family. With this creative idea, you would have something to put in your 2020 photo album.
6. Putting a puzzle together, playing Uno, playing Pictionary or creating a Christmas game as a family
Playing is a relaxing way to spend Christmas. While you are playing you can even light a scented candle to set the mood. Nowadays, because of social media, internet and computers, we lost the native way to connect with people. So why not try this idea out. You can have a good laugh.
7. Reading a Christmas book or watching a Christmas film
Reading a book on your sofa is a cozy way to get in the Christmas spirit. If you are not into books, why not watch a good Christmas movie.
8. Singing Christmas Karaoke
I remember going to a bar with my friends during this period and we would sing at the top of our lungs. This still can be done, but with a difference. How about trying Karaoke at home or else do a video call with other family members or friends and sing together.
9. How about hosting a virtual party
Just because you can't get together in person doesn't mean you can't see your friends and family on Christmas day. Send everyone a Zoom link or invite them on Skype and host your party online. Make sure you've got a few games and conversation starters ready too. That would be a nice way to connect with and see your loved ones.
10. Cook a good festive meal
In Malta, dinner is always a main event at Christmas. Just because you can't invite over any guests this year, it doesn't mean that you should give it less effort. Decide on a menu and make sure to prepare a proper celebration. Remember this year is unique, and so it would deserve the necessary unique celebrations.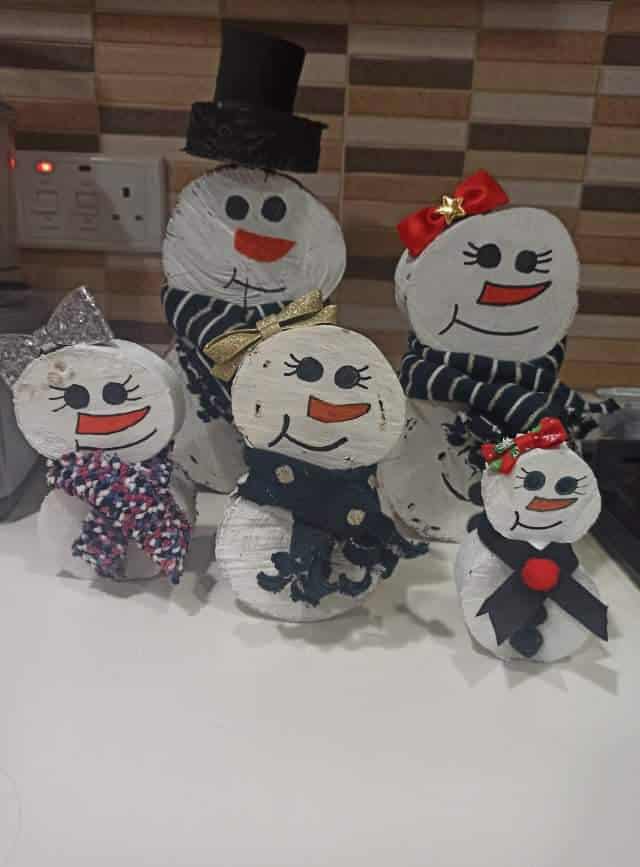 11. If it is possible, attend a socially distanced outside event
If you go around the Maltese squares you can see that many villages and towns still prepare decorations. If you look it up online, Lovin Malta have recently posted an article named 'Seven Stunning Maltese Towns and Villages Lighting Up for Christmas'. So why not check it out and drive around these beautiful localities to see the dazzling Christmas-themed lights that brighten these Maltese roads. I would not leave out the beautiful village of Mosta, even though it is not listed in this article, since the Mostin (as Mosta's residents are called) were still decorating their square for the Christmas period when the article went to print. I would also encourage you to take a ride around these villages and see these wonders for yourself. Also why not check out the Gianpula Village that has its own Christmas Village. But, lets not forget the Drive-Thru, that is situated in the Crafts Village Ta' Qali. The organisers made sure to give Maltese people a very creative festive season with all the necessary social distancing precautions involved.
12. Looking at Christmas lights around your neighbourhood
I would encourage you to take a walk around the neighbourhood and look at the neighbours Christmas lights. Opposite my house, I have a neighbour who always makes sure to decorate the whole facade from top to bottom for the occasion and provide his neighbours with delightful decorations.
13. All the family members living in the same household along with pets wearing Christmas pyjamas
I had encountered quite a few family photos posted on Facebook of family members donning Christmas pyjamas. This indicates that it is a growing trend. At shops we are seeing adorable sets on sale, more than ever before. Fun and festive matching pyjama sets could be the perfect option for the Christmas period.
And don't forget that you can get your pets involved with matching Christmas outfits. That would make a really cute and adorable family picture.
My advice for this Christmas would be: It is a matter of being creative and making something really special out of something ordinary and simple. A happy Christmas and happy new year to you all!