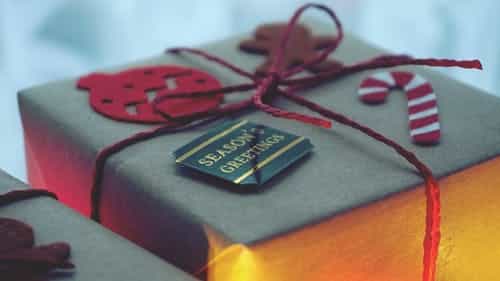 It's beginning to look a lot like … gift wrap.
As the 25th of December approaches, a lot of us start thinking of the beloved and dreaded Christmas shopping. Due to many reasons, including fatigue, financial constraints and unrealistic expectations, Christmas shopping can be a major stressor and source of anxiety to many. (1)
Another organic body that suffers from major stress during Christmas is our beloved mother earth. Along with being "the most wonderful time of the year", Christmas is also the most wasteful. Although local research is missing, we can look at foreign data to get a gist. Statistics found that, in the UK alone, 30% more waste than usual is generated during Christmas, including:
300,000 tonnes of card packaging, enough to cover London's Big Ben almost 260,000 times
1 billion cards end up in the bin, when they could be recycled
6 million Christmas trees are discarded every year
250 tonnes of Christmas trees are thrown away after Christmas, when they could be used for compost
2 million turkeys, 74 million mince pies and 17.2 million brussel sprouts are thrown away every Christmas, when they could be reused, frozen or donated to the less privileged
13,350 tonnes of glass are thrown out (2)
With the urgency of the climate crisis (a shift from climate "change", which has been confirmed over 25 years ago), it would be fantastic if we all gave our best to have a greener Christmas. Changing our traditional ways of going about things may be challenging, especially since most of us have been exposed to one predominant lifestyle since childhood; that of consumerism, disposables, and short-lived products. Yet, as well-educated people who have the power to choose, it is never too late to take a moment to reflect on the impact of our consumer choices and opt for the alternative. Conscious gifting entails being mindful of the products we buy and how we present them. This not only gives greater value to the gift, due to the greater effort spent on it, but also helps in generating less waste.
Below are some tips which can help you make the transition to more sustainable gift-giving:
Choose a gift with purpose/ useful and durable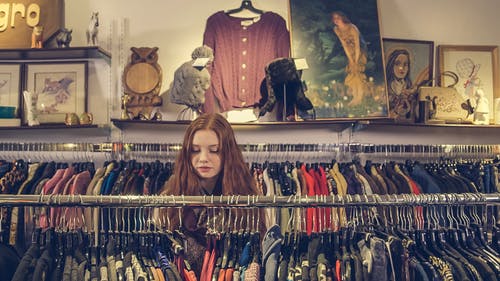 Starting now, take a few minutes each day to think about who you want to gift and what they might really need, so that you don't end up buying last minute junk, just for the sake of gifting. Seriously, how many perfumes, toys, clothing, socks, make-up and chocolates do your friends and family need? Here comes the time to reflect on whether you are gifting the person because you really want to or out of fear of being bad mouthed. If the answer is the latter, well, you know what the conscious thing to do is.
If you have a gift idea, think of more sustainable versions of it. For instance, books can easily be found second-hand. You can also join a clothes-swapping event, where clothes which are practically new (sometimes still labelled) are often found. If the idea does not appeal to you, as it may seem cheap or not fancy enough – again, revisit the reasons why you are gifting the person. Is it to give an object chosen with affection or not to be judged? Is the gift about you or the receiver?
If out of ideas, why not opt for an "experience" gift instead? Give yourselves and your loved ones the opportunity to connect. Instead of buying more "stuff" try to imagine different scenarios where you could spend time together and/or give them an experience to remember. After all, Christmas should be about family and connection, not gift-giving.
Choose a gift with no or minimum packing material
If you feel that wrapping up that gift is really, absolutely, detrimentally necessary – fine, then it's time to be smart and imaginative! Re-use any material at hand.
Used Christmas wrappings (let's admit it, most of the Christmas wrappings could easily be reused if removed with care)
Newspapers/magazines
Fabrics (tea towels, bandanas, scarfs)
Fancy biscuit containers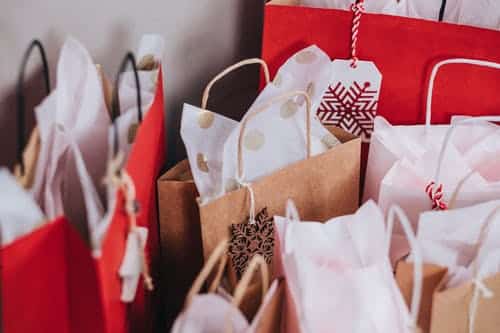 Being selective with our gifts, while paying more care and attention towards the ones we are giving not only renders the activity of gift-giving more meaningful and enjoyable, but also sparks our hibernating creativity.
Remember, we are not insignificant beings. Our choices make an impact and every little action or inaction has its weight, being it positive or negative. We cannot change the world on our own, but we can change our actions in our own households, educate, inspire and show our families and friends the way forward.
The little ones receiving your gifts – siblings, students, children, nephews, nieces, neighbours and grand-children are the ones who will most appreciate and benefit from your efforts. Maybe not this year, but in the future.
This festive season, let's make memories, not waste. Cheers to a greener, stress-less, sustainable Christmas!
(Reminder: the more waste we send to landfills, the more methane and carbon dioxide is released into the air and the more the temperature of the Earth rises. This increases the likelihood of natural disasters happening across the world such as droughts, floods and hurricanes.)
References:
Hatfield, H. (2005). How to Shake 'Holiday Gift' Anxiety.
Dowle, J. (2018, December 30). How to recycle Christmas cards, Christmas trees and wrapping paper.