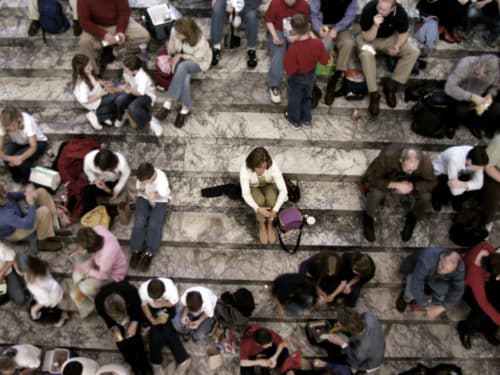 Due to the recent media interest in the subject of loneliness, we are now gaining more knowledge about what loneliness really is and just how prevalent it is within society. The word 'loneliness' often conjures up the image of an old person sitting at home alone. However, recent figures collected in the UK by 13 different charities revealed that over nine million people in the UK say they're always or often feeling lonely. This is one fifth of the population. Furthermore, 18-34 year-olds were found to be more likely than over 55's to feel lonely, to worry about feeling alone, and to be depressed due to loneliness.
So, what exactly is loneliness? Although a very subjective feeling, loneliness is a feeling of emptiness, isolation and lack of connection to the world around you. One may experience moments or phases of loneliness but it's when loneliness becomes a daily reality that it' a serious problem. Experiencing loneliness on a daily basis over a considerable period of time can wear an individual down, having an adverse effect on physical and mental health, well-being and the ability to connect with others. Loneliness can lead to depression, anxiety, suicide and negative coping mechanisms such as alcohol and drug abuse.
Considerable studies have been conducted to try to understand the causes of loneliness. Needless to say, certain groups within society are at higher risk of experiencing loneliness, such as minority groups (e.g. LGBTIQ youth), new mothers, people who are recently separated, disabled persons, those new to a country, unemployed persons, and so on. Of all the causes of loneliness cited, the most important factor is the quality of relationships rather than simply their existence or the number of friends one has. One could be in a long-term relationship, married with kids, surrounded daily by colleagues, friends and family and yet still feel lonely. Likewise, someone may spend considerable periods of time completely alone and not feel lonely.
It's quite interesting that we are more digitally connected now than we have ever been, yet loneliness is probably at an all-time high. One of the reasons for this is that whilst the use of social media and devices improve the possibilities for connection, at the same time they reduce the quality of the contact we're making. Communicating through a phone or social media platform is not as satisfying and nourishing as meeting a friend face-to-face. Seeing someone in person, being able to touch them and really be with them brings feelings of pleasure, closeness and connection. Another important factor is that social media platforms, by their very nature, allow people to show the best version of themselves which is often not as close to reality as we care to admit. This can lead to people comparing themselves to images of people going out, surrounded by people, and leading happy, successful lives. This can result in feelings of missing out which further exacerbates feelings of loneliness and isolation.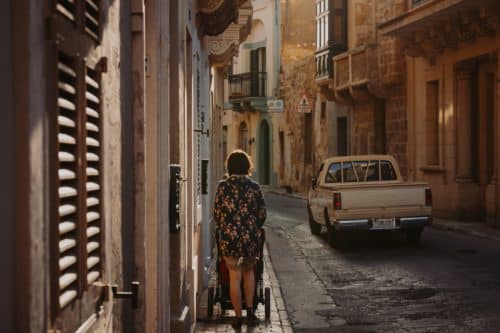 As society changes, there are new risks to our relationships and more that can distract us from the bonds which are crucial to our well-being. These include increased pressures at home and at work, less time to spend with friends and family, and more reliance on technology as a means of communication. This is confounded by society's emphasis on encouraging self-reliance and individualism, which is not necessarily a bad thing, but can be if similar importance is not placed on the idea of sharing, giving back to the community and helping those members of society who are vulnerable.
If we were to learn something from the Danes, once again crowned one of the happiest nations in the world, it would be to understand just what it is that makes them so happy, aside from obvious factors such as access to high quality healthcare and education. Could it be this 'Hygge' concept which everyone is raving about despite having no idea how to pronounce it? Would a fluffy pair of socks and a hot chocolate bring us any closer to this cozy idea of happiness? Maybe yes, it turns out, since this homely, cozy atmosphere reflects the Danish people's emphasis on being relaxed, not over-working, and valuing the family unit and their personal relationships. The Danes have a strong sense of community, believing that surrounding yourself with people you love and care about is crucial to a sense of security and stability. They feel a responsibility to others in the community and feel the need to contribute to its well-being as opposed to thinking individualistically.
So, we may not live in Denmark, but we can all play our part in reaching out to others we suspect may be feeling lonely and also help ourselves out of the trap of loneliness. See below for some tips on how to alleviate loneliness:
Reach out – although it may feel daunting, invite a colleague, acquaintance or friend out to do something, such as go for a walk or a coffee. This would give you the opportunity to get out of the house and get to know another person better while they get to know you.
Volunteer – try contacting different charities and enquire about opportunities to volunteer within their organisation. This could help you meet new people and feel more involved within the local community.
Get a pet – There's a myriad of evidence proving the enormous health benefits of owning a pet. Not only do animals help reduce stress and anxiety but they provide unconditional love and companionship. If you don't believe me, ask a dog owner how they feel when they get home after a long day at work and find their dog waiting for them at the door barking and jumping for joy. And all those benefits without even leaving the house!
Take a dog for a walk – If I haven't convinced you to get your own dog, see if you can take a neighbour's dog for a walk. You'll be amazed at the number of people who will stop to interact with your dog and chat with you in the meantime. You may even notice regular dog walkers and start joining them for part of the walk.
Put your phone away – If your anxiety rose just on reading that piece of advice, I suggest you keep reading. Isn't it a shame that when we have the opportunity to sit with someone and really enjoy their company, we are often more focused on keeping contact with someone who's not even with us? This not only has an impact on the person we are with, making them feel unimportant and unheard, but the quality of the connection between you and the person you're with is diminished. Most of all, you lose out on healthy, wholesome human contact.
Don't self-sabotage – Easier said than done when feeling low but you'll have better results in meeting people and making new friends if you come across as positive and open. Think about this…if, before going to a social event, you are convinced no-one will want to talk to you, you will naturally act in a defensive, standoffish way. People will sense this and possibly hesitate to approach you, thereby confirming your negative beliefs. If, however, you walk into a room feeling positive and genuinely interested in making new friends, people will feel your open, positive energy and be drawn to you.
Exercise – join a gym or exercise class. Not only could you meet new people but you'll feel better mentally and physically.
Start a class – starting a class in something you're interested in will put you in touch with others with similar interests to you. You can learn to cook, write, take better photos…the list is endless.
Talk to a professional – speaking to a therapist or counsellor will allow you to open up about how you're feeling without fear of judgement. With a trained professional you'll be able to explore together anything which may be blocking you from embarking on new relationships, identify any fears and insecurities about relationships you may have, and re-assess and improve current relationships.