Recently, as I was flicking through a magazine, I stumbled upon a headline which caught my eye. Apparently, according to this article, we're currently living through a sexual recession. This surprised me since the barriers to expressing and living out our sexual needs and wishes are lower than they've ever been and Western society as a whole is more accepting of changing sexual preferences than it was 10 or 20 years ago. We're spoilt for choice when it comes to social networking sites and Apps which facilitate us meeting people for casual, no-strings sex. However, it seems that sexual activity is at an all time low. I decided to delve further into the matter to really understand what may be causing this decrease in sexual activity.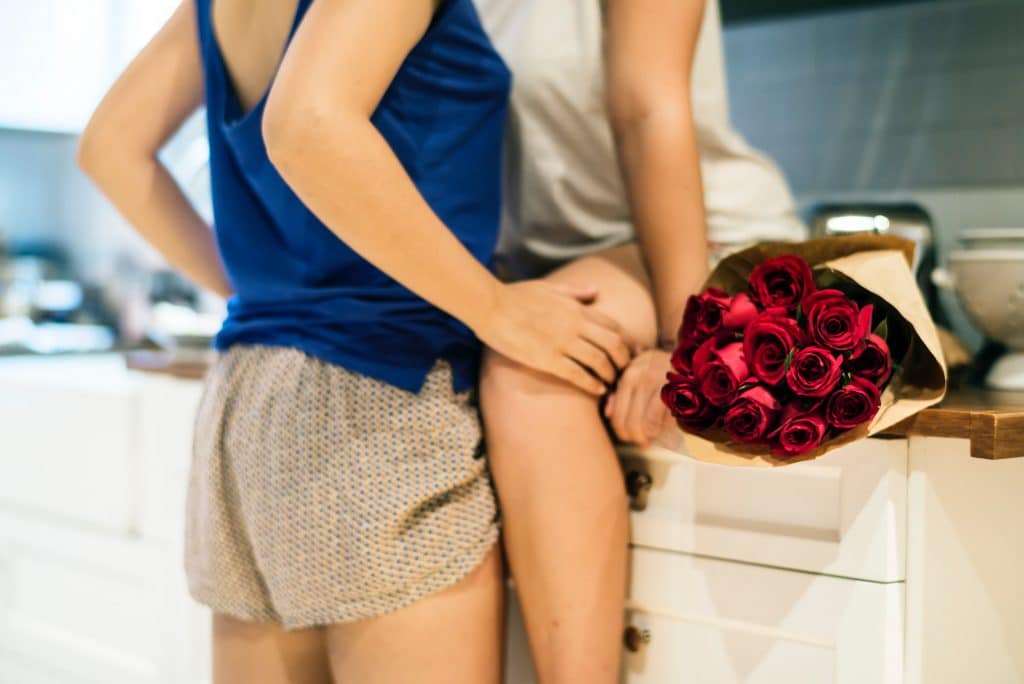 According to the General Social Survey, by the National Research Council at the University of Chicago, adults having sex once a week in 2000 dropped from 45% to 36% by 2016. The same study showed that almost 20% of 18-29 year olds reported having no sex at all in 2016, almost 50% more than in 2000. Millennials, the generation of people born between 1981 and 1996, seem to be the group with the highest drop in sexual activity, particularly those in their 20's. The same study showed that more than twice as many millennials were sexually inactive in their early 20's than the previous generation. This may partly be due to the later onset of marriage and overall decline in marriage, and the likelihood that young people are taking longer to move in with a partner. Millennials and those born since the mid-90's (The I-Generation) are actually more cautious than previous generations. Brought up by helicopter parents, this group of young people are conscious of the emotional and physical risks of sex, having received the message that sex and pregnancy can be a threat to their future.
Research conducted by Jean Twenge from San Diego university (1989 – 2014), found that married people are having more sex than single people of the same age. Before you fill your chests with pride, my married readers, this is more down to logistical matters than sexual prowess. Whilst single people need to go out and work for it, those already sharing a bed with a partner have less work to do to obtain sex. Saying that, sex in marriage is also decreasing. The same research previously mentioned found that the highest drop in sexual frequency is amongst married couples with a higher level of education. It won't come as much of a surprise either that parents with kids aged 6-17 years are less sexually active, most probably due to the stresses of modern parenting and an overall increase in parenting anxiety.
As a therapist, I'm often posed with questions such as 'My partner and I only have sex 'x' times a month. Is that normal?' or 'I only have sex to please my partner. Do you think there's something wrong with me or my relationship?' When I'm faced with such questions which are clearly troubling my clients, I'm less concerned with how often they have sex and more interested in the quality of their significant relationships and how they feel within them. Do they feel connected to others, how do they connect and how is their emotional well-being impacting their relationships?
At the risk of sounding incredibly old school, I'd like to hazard a guess that the significant rise in the availability of Broadband internet in 2000 and the significant decrease in sexual activity during the same period is no mere coincidence. Nowadays we have a huge choice of entertainment. We can watch Netflix for the latest films instead of meeting friends at the cinema. We're now spending more time on social media experiencing others' lives and sharing ours online than taking the time to meet face-to-face. Apps such as Tinder and Bumble allow you to find potential mates at the click of a finger. Here, the emphasis is on physical appearance, as if other aspects of the person such as humour, charm, kindness or intelligence hold little value. Not only is this sending a dangerous message to young people, but we're not encouraging people to enjoy meeting others, get to know them and learn how to relate and connect on a deeper level. Social media platforms and dating apps are often used as a means of affirming one's worth through online flirting and sexual banter. However, is this a valid replacement for 'real-life' sex? For many young people, the attitude is 'Why risk rejection, STD's and disappointment when you can access online porn or engage in virtual sex?'. For couples who live together, going to bed with one's phone is incredibly common. Many of us work, check emails, pay bills, scroll through Facebook and chat to friends from our beds. If you're surprised to read that such activities lower libido, just think about how inclined you are to reach over to your partner after reading a stressful work email or realising you haven't paid an important bill on time?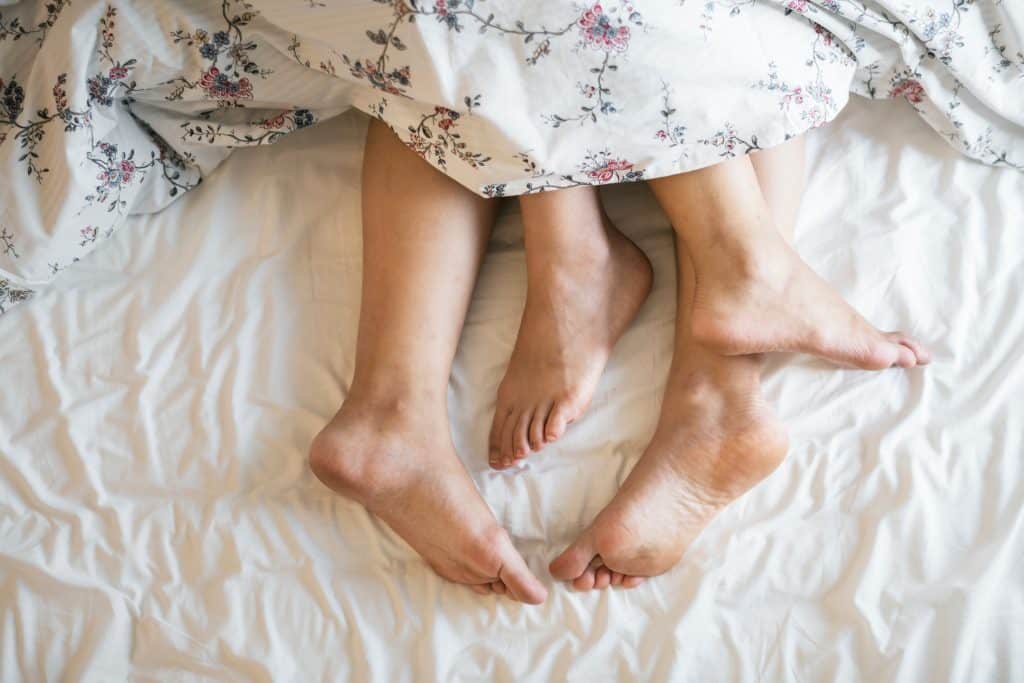 Porn Hub, the leading online porn site in the US, reported having 10 million daily visits in 2009, 25 million in 2012 and a staggering 75 million in 2017. It's interesting to note that usage spikes between 10.00pm and 1.00am, the time when people are usually in bed preparing to sleep or bedding down with their loved one. For some people, porn can be an easy solution to feeling satisfied sexually rather than making the time and effort to meet someone or engage a partner. In our fast-paced lifestyle and the increasing demands of work and family, porn can be a less time-consuming and demanding alternative to having sex. The nature of porn, however, with its unrealistic imagery and absence of real intimacy and connection, can make it more difficult for people to feel sexually aroused and satisfied in the bedroom. Furthermore, porn can act as a replacement to real-life sex, whereby we neglect our need for emotional intimacy, physical contact and genuine love and affection. This then makes it harder to learn how to build and develop intimate relationships which could eventually lead to satisfying and intimate sexual encounters.
Over the years, in my therapy practice and through my own personal experiences, I've noticed a surge in anxiety and depression among people of all ages. I believe this is caused by the stresses and pressures of modern life, coupled with a reduction in genuine, healthy connection. Modern stresses have caused us to drift into habits which disconnect us, whereby we turn to our devices instead of each other. Rather than call a friend for a chat or confide in a partner, we scroll mindlessly through Facebook, watch a series, or chat online with a 'friend' we hardly meet in real-life. A study by Twenge et al (2014) found that a decrease in sexual activity is due to increasing levels of unhappiness, depression and anxiety disorders. Considering that stress impacts hormone levels, causes negative body image, as well as increased drug and alcohol use, it's no wonder that people are not so keen to be intimate with a partner.
So, now that we know something about why our sex lives and relationships may be suffering, what can we do about it? With the barriers to sexual intimacy and genuine connection so ingrained in our modern lifestyle, it's easy to feel like there's no way back to how things used to be before our lives became so chaotic and dependent on technology. However, there are things we can do and they're not really that difficult. Here are some suggestions:
Do some self-reflection to figure out what your sexual needs and wants are. How often do you want to have sex? What do you need from your partner? What makes you feel attracted and desired?
Sit down with your partner and communicate the above to him/her and invite them to do the same.
If you're both too busy, schedule a time each week when you meet to be alone, without the children, phones or any other distractions. This could be as simple as one night a week after you've put the kids to bed. It doesn't even need to end in sex. What you're looking for is uninterrupted time together when you can re-connect, communicate and spend some quality time together.
Have a 'No phones in bed' rule. By all means, have your phone on the dresser if it serves as an alarm clock but leave unhealthy habits at the bedroom door. I say no more.
Work on your relationship outside the bedroom. Chances are, you're more likely to want sexual intimacy with your partner if you feel cared about, respected and connected. Take up a sport together, go for long walks, or eat meals together without any devices to distract.
Add non-sexual touch into your relationship, such as hugs, back rubs, holding hands.
If you're single, look for ways to meet people which go beyond looks. Enjoy a night out with friends or an old-fashioned date with someone you'd like to get to know better.
Allow yourself time to switch off from work. Rest, exercise, eat healthy food and do things you enjoy. Most of all, take care of your emotional and physical well-being.